BEVERLY HILLS
DANCE & FITNESS BLAST
UPDATE
The City of Beverly Hills is celebrating its 108th Birthday and the BH City Employees
Beverly Hills Dance & Fitness Blast 
SPRING 2022 – Tentative Date 4/3
This FREE to the public Dance/Fitness event powered by All Seasons Fitness Media from 9am-12pm, will be held in front of beautiful Beverly Hills City Hall (On the Crescent Drive side).  The event will celebrate the City's Birthday and the hardworking efforts of Beverly Hills City Staff.  This action-packed event, will kick off with Beverly Hills Mayor Bob Wunderlich, who is known for his Wellness Wednesday initiative.  The Dance & Fitness Blast will feature dance, fitness, food, fun and booths. Enjoy the morning outside and meet, sing, and dance again with your friends and neighbors. Get to know BH city departments, Chamber of Commerce, Love/My/Next Beverly Hills, partners, and local wellness vendors.  The Dance and Fitness Blast -with Celebrity fitness trainer Dion Jackson and his All Seasons Fitness Media Crew of trainers, dancers and group ex instructors, will energize you from start to finish.  ASFM with Dion, Troy, DJ Keybo/ChocklitMlkShake will showcase a variety of fitness workouts (KickBox Cardio, Zumba  HIIT, Cardio Jam, Body Works, Yoga followed by a "how to" on popular line dances like the Cupid Shuffle, Electric Slide, Country, The Wobble, Whip and Nae Nae, Macarana). City Employees will be recognized throughout the day and all attendees will receive a goody bag with partner and exhibitor samples. BEYOND MEAT is coming out with delicious healthy breakfast wraps! UCLA Mobile Stroke Unit Van will be on hand with other key partners being announced soon.  Don't miss this Birthday Celebration!
CITY OF BEVERLY HILLS
Partner, ASFM
All Seasons Fitness Media and myself have had the pleasure to power many of the City of Beverly Hills Wellness Initiatives.  We are so proud of #bhhealthycity, the mayor, the city council, the employees and the community for their on-going commitment to wellness.  It is our pleasure to bring the fun to this opportunity for the community and help the City of Beverly Hills celebrate with dance, fitness & fun,"  Dion Jackson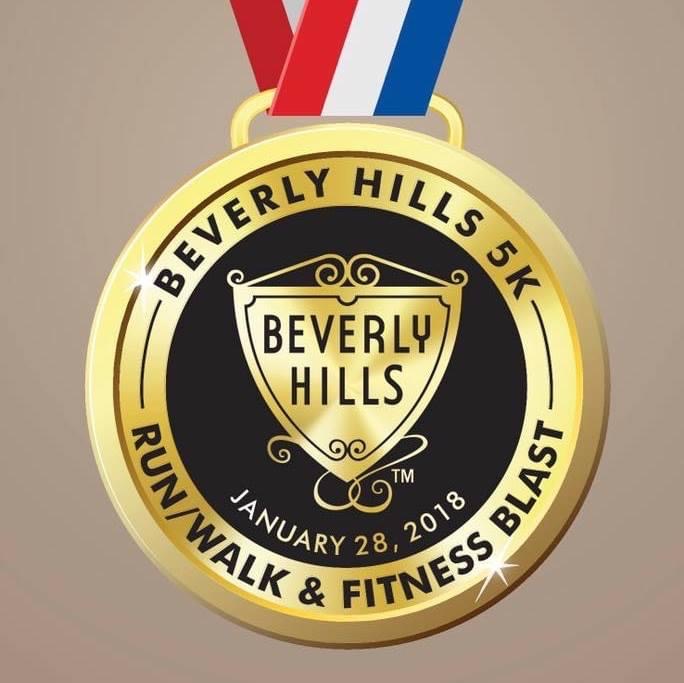 EVENTS WITH BEVERLY HILLS
Partner, ASFM
This event is a continuation of the work All Seasons Fitness Media has been doing with the City of Beverly Hills since the inception of the Beverly Hills 5K Run/Walk and Fitness Blast in 2018.  That event continued in 2019 and was only brought to a stand still by the current pandemic.  Creating an outdoor, socially distanced event for the City of Beverly Hills continues the tradition of bringing wellness events to its residents.