ASFM has decades of experience working with charities, foundations, corporations, groups, and
individuals through our mission to promote health and fitness.
We do this by executing live events to make your event experience special.
From pre-production and promotion, to live streaming on social media, we're here from beginning to end.
In addition to live events, we offer fitness training on many levels, from private sessions to corporate team-building sessions.
We work with you to keep your workouts fresh, challenging, and exciting ALL SEASONS.
DION JACKSON
Founder/CEO, Partner Liaison
For over 30 years, Dion Jackson has been training top names in the entertainment industry, including such luminaries as Jim Carrey, Jennifer Lopez, Al Pacino, Dustin Hoffman, Aaliyah, Pam Anderson, Sean Lennon, Raquel Welch, Barry Levinson, Richard Pryor, Rob Lowe, Nia Long, Carrie Fisher, Alicia Silverstone, Robert Evans, Peter Thiel, Belinda Carlisle, Johnny Gill, Peter Bogdanovich, Harvey Keitel, Lorraine Bracco, Vince Neil, Miki Howard, and Cherrelle. His work as a celebrity trainer has brought him on-set at Paramount Studios and several on location shoots.  In addition to training celebrities, Dion has also enjoyed teaching high energy group fitness classes and has brought that format to live events.  For more than 20 years, Dion has championed many charities and has appeared at as many as 40 events per year to support their causes.  Through ASFM, Dion has produced several events with the City of Beverly Hills and has assembled a team of trainers, artists and production specialists to power his company.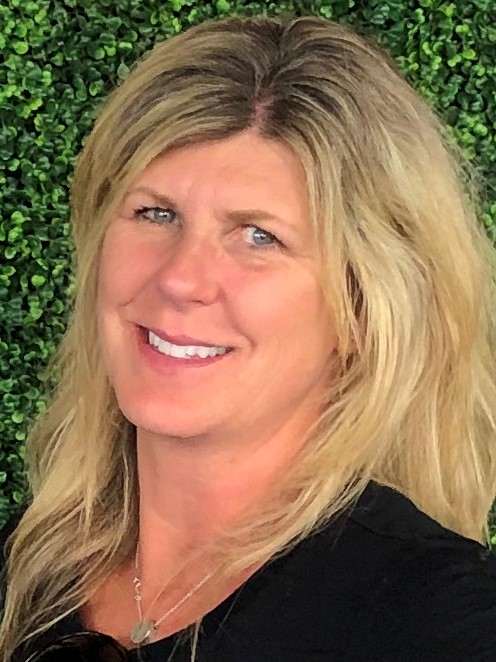 ANGELA DAVIES
Brand & Event Strategist
When Angela Davies became a group exercise instructor her future was chosen.  Davies had a passion for fitness and later realized that her skills in organization would be a great asset in live industry events, wellness & brand development. From there, her education in Communications and Marketing determined that every job she would have would focus on health, wellness, and/or fitness. Davies first met ASFM founder, Dion Jackson at a fitness event in 2013 and they have collaborated on multiple projects ever since.
Along the path to success, Davies has continued to work on many teams including several gyms as a fitness instructor.  This has given her a unique perspective.  Over the years, she has also served as a master trainer presenting education for the Aquatic Exercise Association, Reebok University, GOFLO Trainer, and AFAA to name a few. She is certified by several organizations including AFAA, ACE, and the AEA.  Over the years, she received numerous trainings and awards and brings that to each class, each work project and any of the training she conducts.  Her favorite classes to teach this year are indoor cycle, aqua, and yoga. She lives with her husband, four sons, and their Australian Shepherd in Southern California.